Here you can design a car kit to your liking
How to do it?
For a smooth running of the application, we recommend using the Firefox browser on PC (mobiles and tablets are not fully supported)
Use the link HERE to be redirected to the app (or https://configurator.vandrawee.eu/)
Easily design any assembly using the clear instructions directly in the app
Don't forget to press the Share button before closing the app and save the link you created so you can revisit the assembly you're working on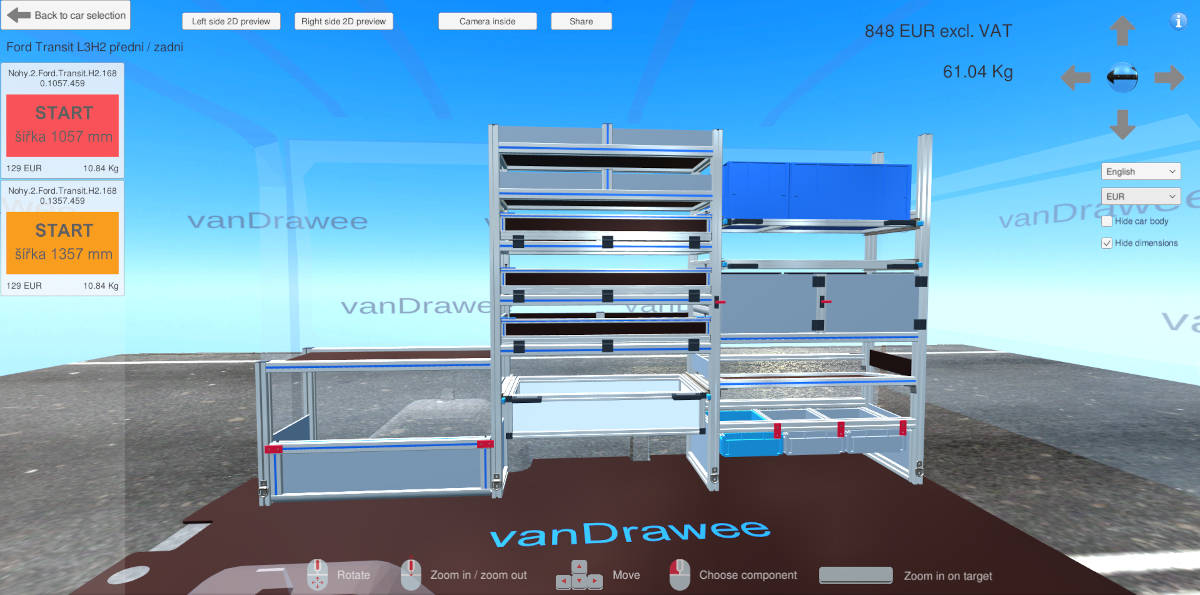 Do you miss your car in the configurator? Contact us
Doesn't our configurator work for you? Email a freehand sketch with a brief description or some internet photos you like.
We'd love your feedback on our configurator
You can report any suggestions, remarks or errors found by using the following form. If an error is reported, a shared link or picture will help.